Con O'Neill and Castlereagh.
Exciting interactive storytelling which brings local history to life.
Shared education through interactive and immersive storytelling
This is particularly suitable for year 6 and 7 pupils. It is also perfect for scout and guide groups, who are working on local history or local knowledge badges.
This subject matter is just as fascinating for adults, and we can provide talks for history societies and community groups.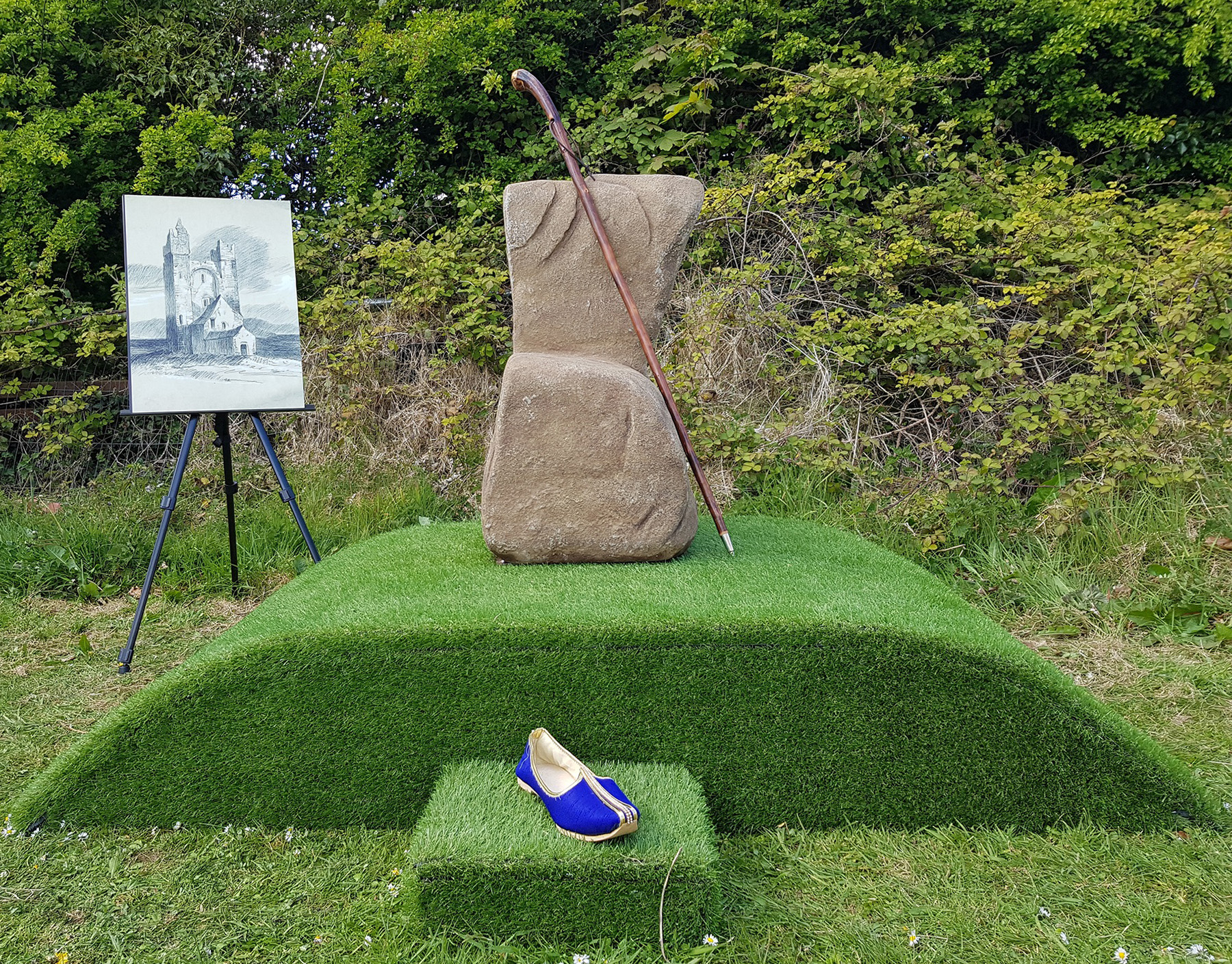 The story of Con O'Neill tells the history of the last Gaelic Lord of Castlereagh.
His sad decline is brought to life, in this compelling tale that relates to real events and places in east Belfast.
This is 1,000 years of history that explains the end of the era and the beginning of the Plantation in this part of Ulster.
Con's story is a central part of this fascinating history.
Our sessions can take place both outdoors and indoors.
Everyone will have an opportunity to sit on our replica of the stone chair, maybe with a photograph to take home, to keep the story alive long afterwards.
The children will be amazed to discover that the events of the story take place locally and they will be encouraged to follow in Con's footsteps by visiting the areas associated with the story.
We also offer a beautifully illustrated hardback book 'Con O'Neill's Great Escape', perfect for bedtime stories or for self-reading from the age of 8 or 9 years. This is available in our shop.
This is education as it should be – inspiring, relevant and fun.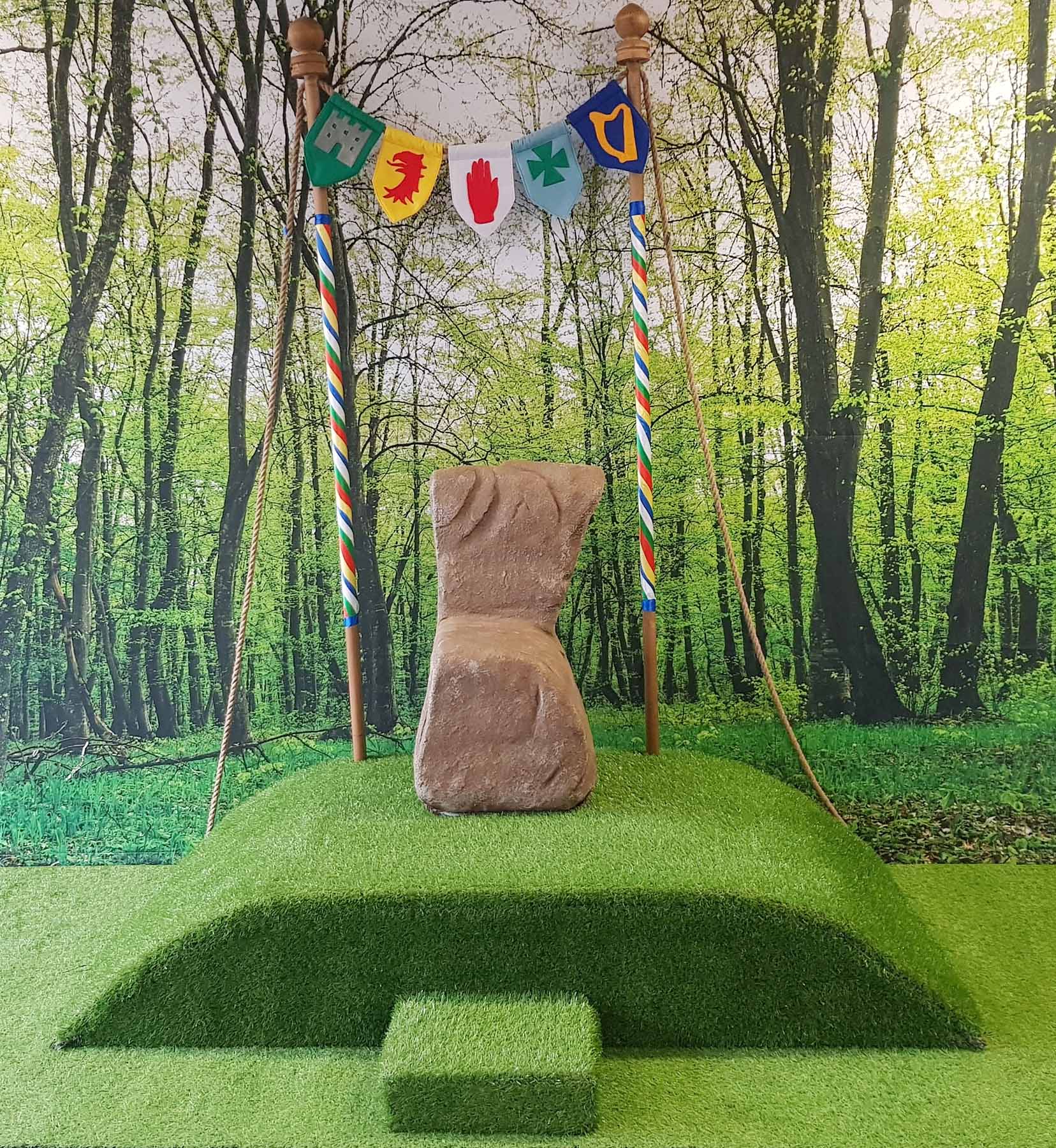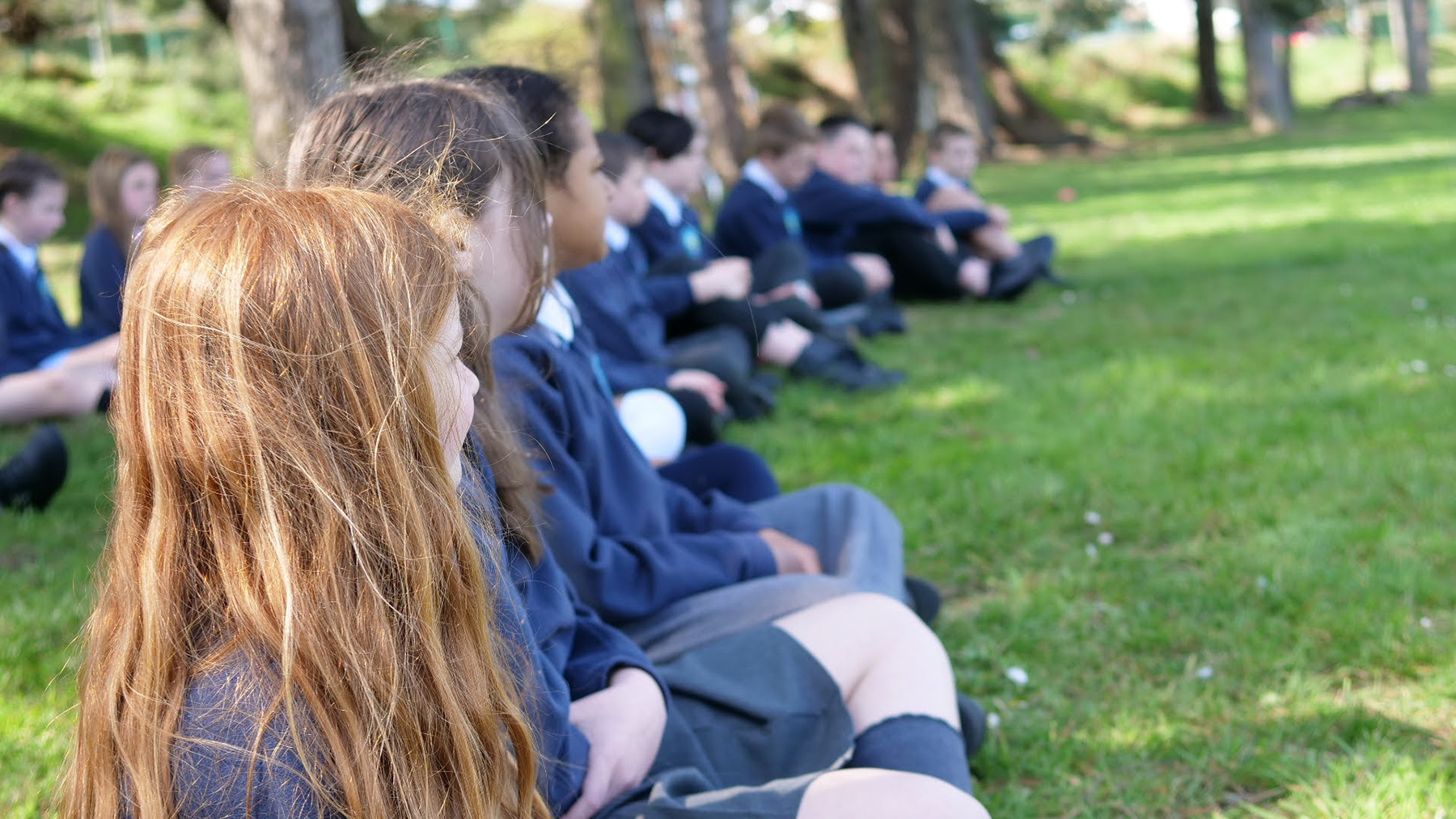 We look forward to hearing from you and creating a memorable day for all.
This Con O'Neill website is part of the work of Turas, an Irish language project which is based in the Skainos Centre, Belfast. Turas, the Irish word for journey, provides regular Irish language classes for adults and children.
Address
Journey East (Turas)
Skainos Centre
239 Newtownards Road
Belfast BT4 1AF